19 Jun

We Heart

Two of the most highly-acclaimed Dutch designers of the moment, Kiki van Eijk and life partner Joost van Bleiswijk launched Kiki and Joost to create, enchant and to push the boundaries of design; their studio producing work that includes carpets, lighting, furniture, ceramics, glassware and textiles.
Kiki van Eijk and Joost van Bleiswijk, by Mariëlle Leender.
The conceptual studio is as much about craftsmanship and collaboration as it is about self-exploration. Steering the ship, Kiki has the mind of an artist and works intuitively on every project, continually questioning reason and function in an honest and genuinely individual way. Their work is often colourful, whimsical, almost always nature-inspired and altogether charming, exploring and challenging relationships between space, function and physicality it can often be described as abstract, where the process is crucial to the non-uniform outcome.
Imagine misshaped doorways that remind you of comic strip exclamations; solid ceramics that appear entirely soft; or bioplastic and pigment structures that focus on the in-between—you then begin to discover a coming together of exceptional, excited and curious minds.
Kiki and Joost have exhibited their unconventional design work in museums, galleries and fairs worldwide—including Basel; London; Paris; Milan; Venice; New York; Tokyo; Rome; Moscow; and Holon—and have collaborated with Hermès; Saint-Louis; 1882 Ltd; MOOOI; Häagen-Dazs; Serax; Bernhardt Design; and Nodus to name just a few. And, we the inquisitive, had to learn more about the duo and their crew, discovering an underlying love of nature, space and creativity as we sat down with the inimitable Kiki van Eijk…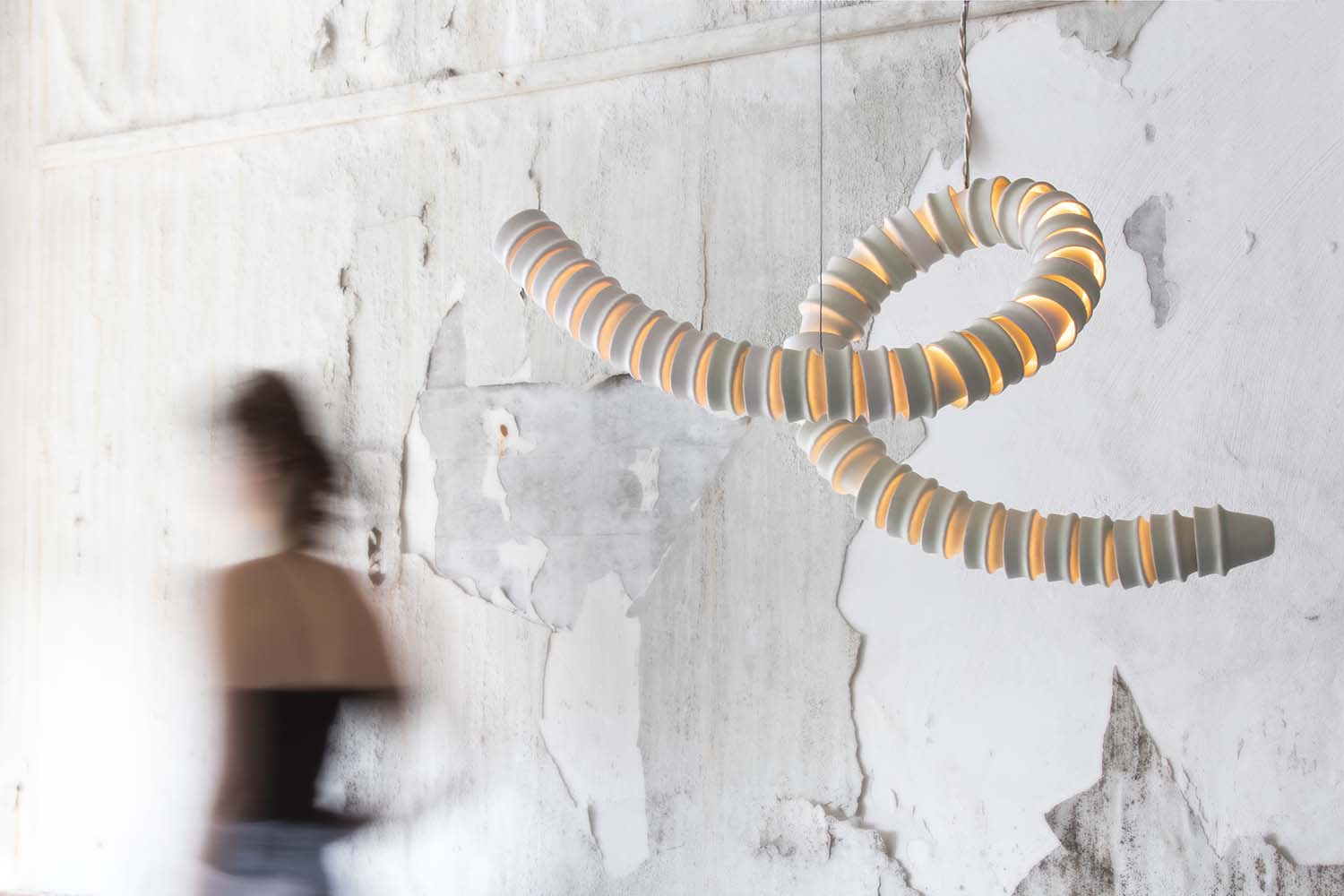 Kiki van Eijk, Freeform
Tell us about your farmhouse in Eindhoven and your warehouses where the magic happens. What is so special about these places?
Our farmhouse gives us space and freedom. We breathe better outside of the city. We have a beautiful garden full of trees, fruits, vegetables, flowers and bees. We have space to make, to think and to look around. We spend a lot of evenings outside, make bonfires, build tree houses and be with nature. That still amazes us daily.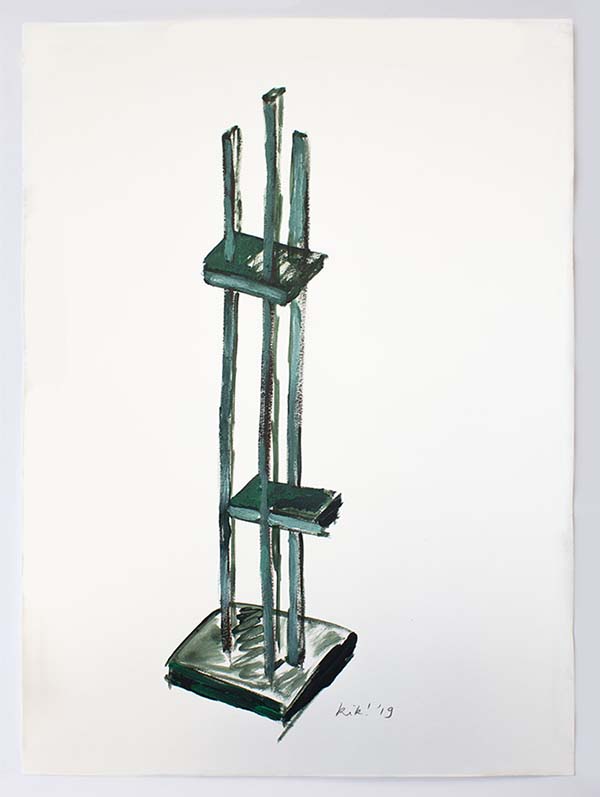 Kiki van Eijk sketch for Space Poetry collection.
The warehouses give us the freedom to experiment with materials and shapes. We have all the machines and tools to practically make anything; we feel very free in that sense.
Where did it all begin for you?
We both knew at a very early age that we were makers. Joost was always constructing and building as the son of a craft teacher born in Delft. I lived outdoors, knitting, drawing in the middle of the fields, obsessively making visual stories.
What we did later throughout the Design Academy in Eindhoven was very intuitive and instinctive, enabling us to conceptualise ideas and methodology. We were both artists at heart, only after school, we became designers.
Nature plays a significant role in your designs, what is it about the wild that is so inspiring?
To be wild means to be free, it's the unpredictability of the shapes that makes it so magical. Wilderness is raw, and at the same time more perfect than anything I have ever seen.